Our painted paddles are handmade just outside of Keji, by us, when we need to give our burnt retinas a break from the screen. We'll never have an inventory so all paddles are made by order, which means you can pick your length, blade and paint pattern.
The blade shapes are both ones I'm happy to stand behind-- the narrower blade has been my favourite for years: it's great for stamina while offering plenty of grace in the water. The slightly broader blade catches a bit more water and can really move a canoe, but it never feels tiresome.
To make your order you will need to identify your selection for each of the following criteria, using the main image of the three paddles as reference:
1. narrow blade or wide blade
2. paint pattern (identify using the picture-- left paddle, middle paddle or right paddle)
3. paddle length (from butt to tip, if you are unsure just let us know how tall you are and we can give a dang good estimation)
These little gems are handmade and take about 15 hours to take from a piece of wood to a finished paddle. Also, we do not apply a film finish-- I switched to an oil finish years ago and have never looked back (its an amazing feel and grip, and no blisters in the early season!). Please expect a couple of weeks for completion. Also, these paddles are available for pick-up, or a periodic delivery on the South Shore, if we're on our way somewhere. We'll figure out shipping soon.
All paddles are made from white ash- strong, relatively light and extremely flexible.
Our Specs
These are the features of our paddle designs and process.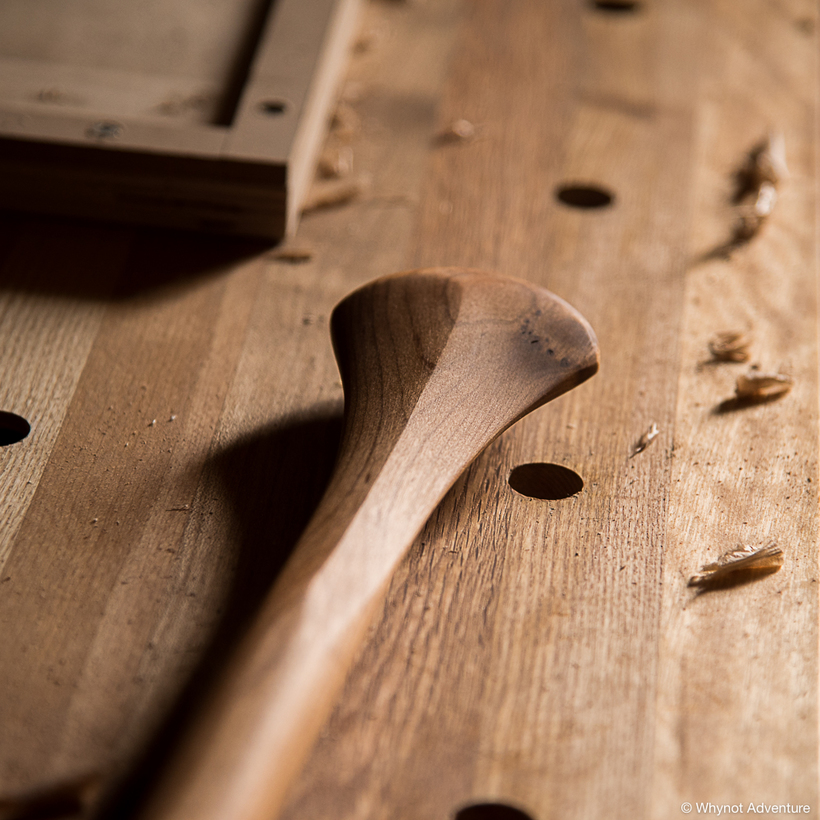 Ergonomic Grip
This grip offers comfort for a variety of hand positions, without sacrificing control. The grip facets were designed to respond to the natural position I found my wrist in while paddling.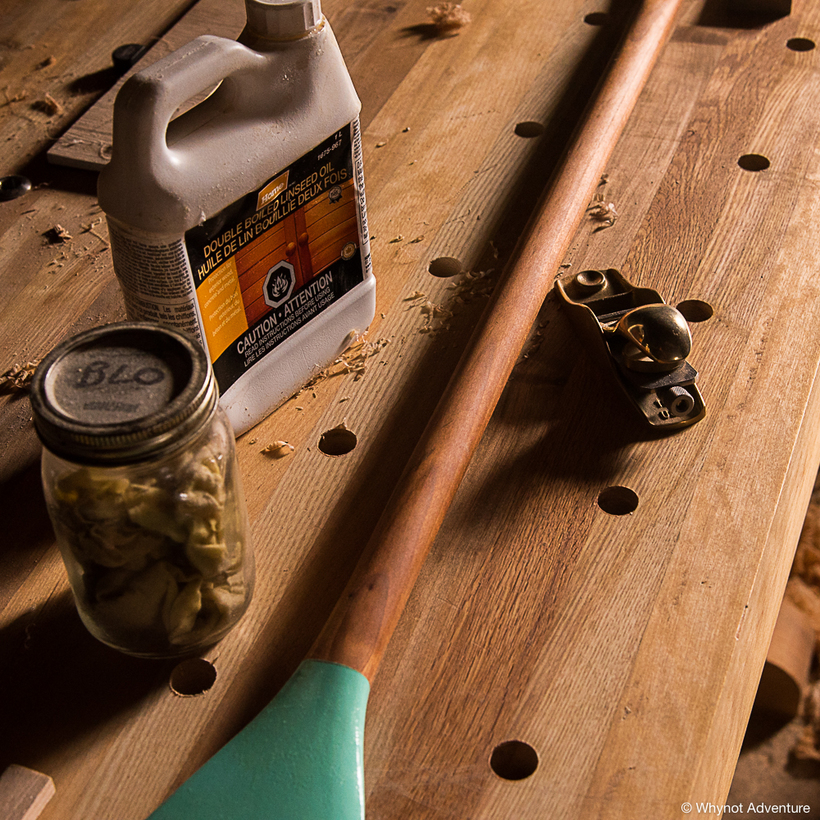 Oiled, Not Varnished
I grew up using metal, plastic or varnished paddles. I had no idea the difference in feel, control and blister prevention oiled wood would have. Plus, it stays grippy when wet!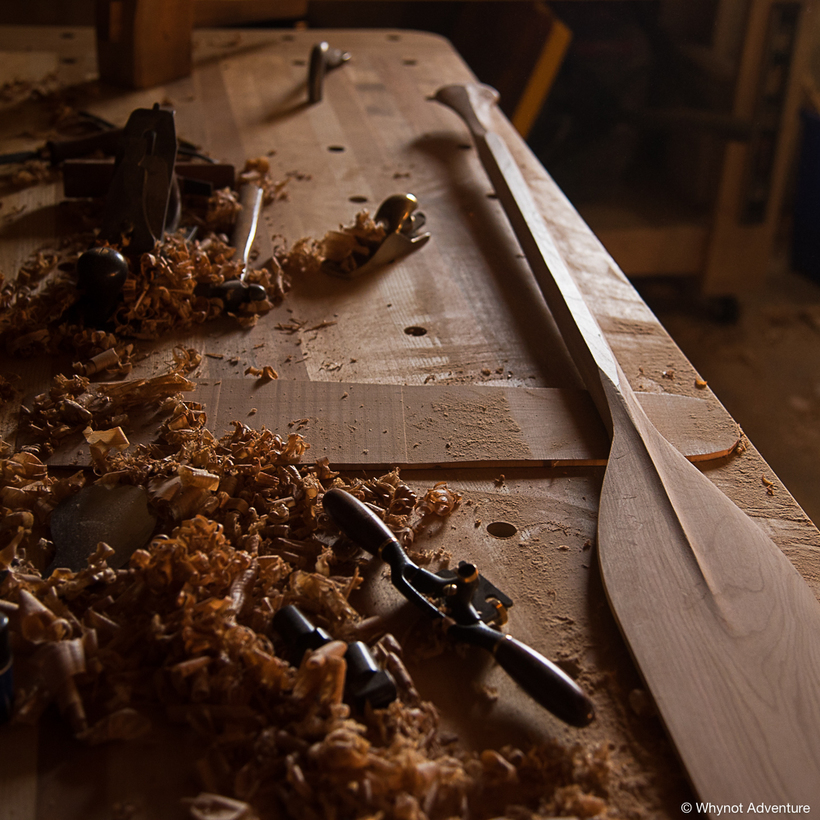 Blade Spine
I prefer thinner blades. While this creates more work for me removing wood, it translates to a more graceful feel. The spine maintains strength in the thin blade and helps transfer power to your stroke.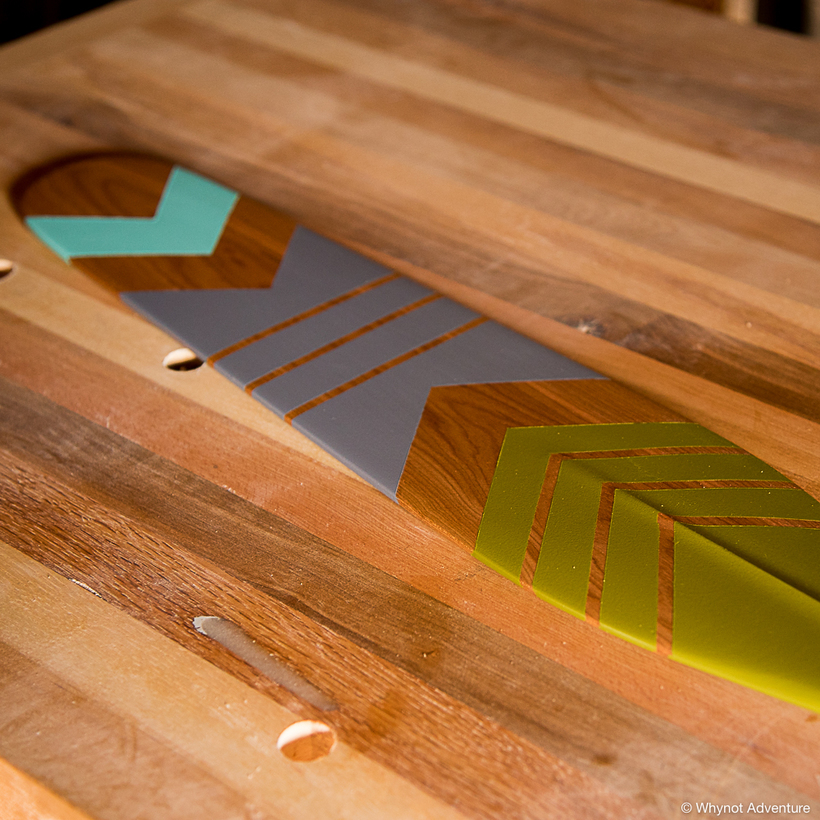 Painted Blade
Maybe looks aren't everything, but in the world of paddle blades they sure count for something.